Guess What?!? It's Our Birthday!
This year we're celebrating our 120th birthday! (People tell us we don't look a day over 100 all the time!) Since 1901 we have been honored to serve the great people of Cincinnati, and visitors from all around this country, our secret family recipes that have made us a true Cincinnati icon… And we're just getting started!
You've come for our world's famous reuben, illustrious potato pancake, our acclaimed pickles that'll make you pucker 🙂 and delicious menu offerings that can only be had here.
We enjoy your stories of Izzy and Rose's banter, not having menu prices posted (you better not come dressed in a suit, it will cost your more), or getting a cheaper price because you laughed at one of Izzy's jokes.
Over the past century plus, we thoroughly enjoy seeing each and every smiling face share in and make the Izzy's experience special, because when you have the heart, desire and belief that something is special, the end result is special!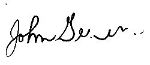 John Geisen
President & CEO
Izzy's
---
Here's What's Going On
Over the next 4 weeks we are going to be having various opportunities to save on Izzy's food, win prizes and visit the stores for some swag:
'The Izzy & Rose Anniversary Special' will be available (click on coupon below to show or print!)
Gift card giveaways will be ongoing through our Facebook and social media sites (make sure you follow us).
Swag will be available in stores for customers to pickup
This and more will be going on starting today July 12th thru August 7th.